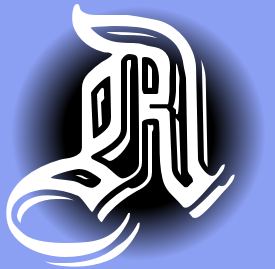 The conservative anarchist
---
Welcome to anarcho.at!
He insists on the idea of the vulnerability of the modern world to both, social and political catastrophes and totalitarian experements. These two are caused by the onward development of society into mass society which is accompanied by the disbanding of all non mass-related social relationships. For him, massification is symptomatical for modern times. He opposes massification and everything related to it. So he is antimodern, conservative.
Defying modern tendencies toward totalitarism, he develops his special ideal of freedom: In opposite of mass-consciousness and mass-acting and the decline of the individual within the collective, he emphasises on the ideas of Self-ownership and Self-responsibility. Unlike the concepts of classical conservatives, he does not place confidence in modern statism; because of the history of the 20th century, he defines the modern state not exclusively as a type of containment against the negative excesses of modernity, but also as its catalyst. So he is anarchist.
He defines freedom as the presence of alternatives. He believes, that, because of the emotional charge of social conventions, as well as because of some basic instincts of conformity determining the social animal "man", the individual within society is not free at all. Because of this, he feels, that his ideal of freedom is not realisable qua a political or social agenda. Thus his goal of individual freedom can only be reached approximately by the individual negation of state and society. His "political" and "social" agenda is negation. So he is nihilistic.
Downloads: Lynx (Text only Browser for Windows) |
| Visitors: 5100
Site info: Editor and responsible for the content: Christian Albert Planteu. St. Veiterstraße 71. 9020 Klagenfurt. Austria.
Disclaimer: The content of our website has been compiled with meticulous care and to the best of our knowledge. However, we cannot assume any liability for the up-to-dateness, completeness or accuracy of any of the pages. All offers are not-binding and without obligation. Parts of the pages or the complete publication including all offers and information might be extended, changed or partly or completely deleted by the author without separate announcement.